Today I'm traveling from Venice Italy to Bangkok, Thailand, via Stockholm, Sweden. This post is being written on the first flight of the day. I'm enjoying Norwegian Air's free wifi, and nearly empty craft.
Norwegian is a low cost carrier, and so charges for any refreshment, so last night I prepared a few sandwiches. Lastnight was the first time I bought plain white bread. It was a loaf of 5 peices, crustless, and long – the size of two continuous peices of american white bread, so enough for 5 sandwiches. i made two turkey, cheese, tomato, greens, & artichoke pate, one ham and cheese, one cheese, and one peanutbutter rollup.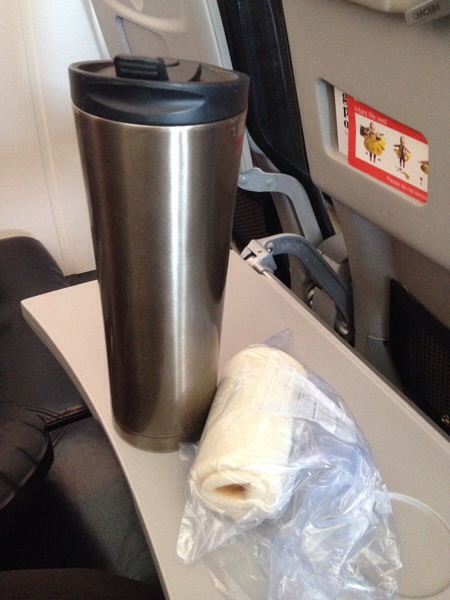 One of my favorite travel accessories is my EMS self inflating travel pillow. It rolls up small, and inflates super easy. its nice to have a bit if extra comfort for long flights.
A quick travel tip – a travel pillow can act as extra cushioning for butts sore and tired from sitting for hours on uncomfortable economy class seats.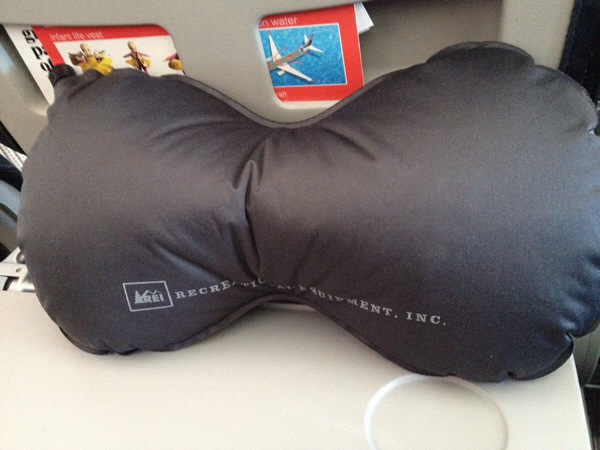 I love my Keen sandals, the are usually really comfy, and perfect for SE Asia. However, i have to get used to more structured shoes again. I've been wearing my Vibram 5 Fingers Treking shoe for 2 months, and loved them from the start – rediculously comfortable, especially fir a minimalist shoe. I'm going to have to watch my step, since I cant feel the ground in the Keens.
Well, folks, I'm gonna go surf the net and research destinations! Ciao, ragazzi!!!