What is a Pirate's favorite letter?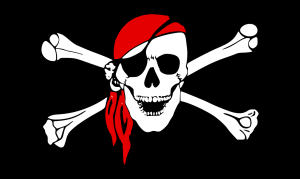 Are you all ready for tomorrow?!!!
Wait….you mean you don't know what tomorrow is?  No?!? Well, lets fix that situation right now.  Now, I say!
Tomorrow is International Talk Like a Pirate Day!!!!
Oh, yes it is! Click on the banner to go to the official site!!!
Tomorrow is a very special day, where we all have permission to TALK LIKE A PIRATE!
Facebook also gives an option to change your facebook language to "English-Pirate"
(¡¡¡¡ɹɹɹɹɹɹɹɹɐ :ɹǝʍsuɐ)